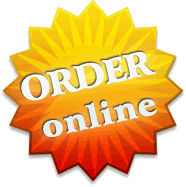 Open Hours
Mon-Thur: 11:00am - 9:30pm
Fri-Sat: 11:00am - 10:00pm
Sun: 12:00pm-9:30pm
Japanese food is not available
from 3:00pm to 4:00pm.
Contact Us
Tel.:818-348-7792
Fax:818-348-2505
8399 Topanga Canyon Boulevard
Canoga Park, CA 91304-2350
Our Sevice
  Eat In, Delivery, Pick-up 
Established in 1983, Szechuwan Garden Chinese Restaurant has been serving happy customers in San Fernando Valley for 30 years. The secret of our sucess as one of the oldest fine-dinning restaurants, has been our enduring dedication to offer the most memorable dinning experience for our patrons.
Our food is always served in large portion, with savory taste and pleasing colors. We pick the best ingredients in their class and use only the freshest and natural ones to prepare every dish. We have been trying to cook them in a wholesome way to provide the most nutritious and healthy food. Much attention has been given, and efforts made to ensure you a cozy and inviting ambiance where you could enjoy not only the great food but also the exotic atmosphere.
The Owners and all staffs in Szechuwan Garden will great you with the warmest welcome, whether you are a habitual patron or come for the first time. We have made painstaking efforts to create the tidiest and cleanest dining place, and guarantee you with friendly and timely services. Your desire, demand and feeling will be listened to and cared in our restaurant.
With our great food, exotic ambiance and good service, you will be assured of a truly enjoyalbe Chinese meal. Come to taste the difference at Szechuwan Garden.